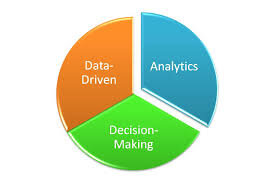 "The data driven marketing boosts customer loyalty," says a signed study by Turn and Forbes.

According to the findings of this study, leaders who have adopted such a strategy are three times more likely to report a competitive advantage through increased customer loyalty. According to a report by the publisher of the digital platform Turn, in collaboration with Forbes Insights, 74% of marketing professionals considered as fine tacticians leveraging data analysis, have an edge over competition from the perspective of the commitment and loyalty of customers. For the remaining 24% of marketers, the strategic use of data is limited or nonexistent.
Entitled "Data Driven and Digitally Savvy: The Rise of the New Marketing Organization" this report is based on a survey of more than 300 senior executives from around the world, with a final observation: a marketing strategy based on the exploitation of data is paramount for the success in a hypercompetitive global economy.
Read more: http://www.forbes.com/forbesinsights/data_driven_and_digitally_savvy/
Read more in french: http://www.ladn.eu/actualites/etude,big-data-dope-fidelisation,32,24714.html