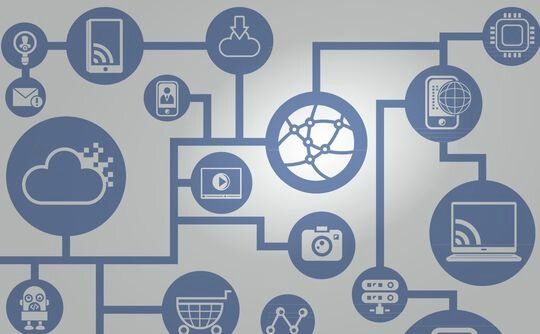 Accenture has reported increasing interest from its clients about deploying and harnessing Internet of Things (IoT) systems, but these companies still need to uncover specific value in the technology.
James Bailey, managing director of Accenture's mobility department, said in an interview with V3 that, while Accenture's clients still look for mobility-related consultancy, they are also looking for help in understanding the IoT.
Setting standards
Bailey agrees that the diversity of devices makes it difficult to establish uniform standards."Ultimately, common sense would say that we would consolidate around a single standard, or a single set of standards. But we're certainly not there yet as the market, in its formation stage, remains fragmented," he said.
Connected cars
Even with all the technology and connectivity in modern vehicles, there is a whole other level to connected cars than needs to be fully established before their potential is realised.
Bailey explained that cars of the future, particularly those with autonomous systems, will have much more integration between the infotainment units (pictured above) and core vehicle systems.
"In the future those two things will be integrated in a much more holistic way with analytics and with the whole ecosystem around you," he said. Bailey citied an example of a car running low on fuel using data analytics to direct the driver to a services station that they often use, where they could get a free coffee as a loyalty reward while they refuel.
Accenture has already worked with several companies to bring different versions of this concept to reality. This includes developing the foundations for machine-to-machine commerce with Visa, and helping to establish 'over-the-air' service delivery for BMW's ConnectedDrive Store.
IoT evolution
Connected cars might be at the forefront of IoT, but the whole ecosystem still has plenty of evolution ahead. Bailey said that two areas will drive IoT maturity: connectivity and smart machines.
He expects more devices to feature internet connectivity as standard, because sensors and devices deployed without network connections are limited in terms of data analysis and automation. Bailey noted that this will in turn lead to more smart devices that can use data to carry out actions autonomously.
"We'll move from just connected devices to actual smart devices that can take information and process it in the piece of equipment and act on that piece of information rather than having to go to the cloud [or on-premise central system] for analytics and back again," he explained.
Cyber security perceptions
Unease over data and device security in the IoT world has been described as one of the largest barriers to adoption.
However, he said that many companies are working to stay ahead of potential threats and many of the problems concern perceptions that IoT systems are inherently insecure. "Ultimately, whether it is perceived or real, it doesn't matter whether a security risk is in fact tangible. If consumers or enterprises view security as a concern it will be the number one accelerator or inhibitor of the adoption of IoT," he said.
A bright future
Regardless of the relative immaturity of the IoT sector and the security concerns that surround it, Bailey said that it is safe to be positive about a future full of internet-connected and networked systems.
Accenture predicts that the industrial side of IoT could increase the UK's gross domestic product by £356bn by 2030. Even if a small proportion of that figure is realised, it will still have a significant impact.
Major companies have thrown their weight behind the technology and developed IoT products, such as Microsoft's Azure IoT Suite, HP's IoT platform for service providers, and ARM and IBM's IoT starter kit, indicating a bright future for the connected world.
Read more: http://www.v3.co.uk/v3-uk/feature/2401664/how-to-find-value-in-iot-data