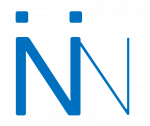 A 4 high-tech SMEs consortium
20 years' experience in big data & smart city
Solid references with major companies and local authorities

Members with complementary activities


Expert in conception of embedded system in agile mode, CIL4Sys relies on UML / SysML modeling and simulation of the behavior of the studied systems.

Intempora is the editor of RTMAPS (real time multisensor advanced prototyping software), a simple and effective tool for rapid prototyping of embedded applications.
Nexyad is a high-tech company specializing in signal, data and image processing.
Digital services company specialized in new software technologies (JEE and SOA architectures, business rules, BPM) in the digital and service sectors.